Why We Love Farm to Fort ♥
We are wrapping up another successful year of Farm to School at Fort Braden School, or as we like to call it, Farm to Fort! Thanks to the amazing support from our partners and funding from the USDA's Farm to School Grant program, we were able to engage students all year long.
We were able to connect with many local farmers like Toad Lily Farm and Full Earth Farm with the help of our partner Red Hills Small Farm Alliance. The alliance gives farmers the opportunity to support each other and offer local foods to the community in many different ways. One unique way is through their online farmers market where members are able to shop with over 90 farms all online.
Starting with fall taste tests in the cafeteria, students in grades K-8 were able to try radishes and sweet potatoes, both raw and roasted. Our local farmers from Toad Lily Farm and Full Earth Farm provided pounds of the spicy and sweet produce to make our fall taste tests possible.
The community continued to come together throughout the grant year! With the support of Tallahassee Nurseries and students in the Florida State University Environmental Service Program, an orchard of fruit trees was planted around the outdoor classroom space at Fort Braden School.
On February 25th, 2023, three blueberry bushes, a meyer lemon tree, a satsuma tree, a turkey fig tree, and a loquat tree were planted. The 5th graders took the lead on watering the orchard until the irrigation system was installed later that spring by our awesome partners at the Leon County UF/IFAS extension office. The extension office's Family Nutrition Program also supported the installation of three garden beds using funding they set aside for Fort Braden School at the beginning of the school year. Because we wanted the students to enjoy many different experiences, grades 1st – 8th had the chance to grow their own microgreens in the classroom just before they went on spring break. This opportunity was provided by Legacy Greens who is a local microgreen producer but also sells personal microgreen grow kits to those interested in trying their hand at growing their own greens. The Florida Impact team created bilingual coloring sheets and lab reports to further enrich the students during their classroom activity.
The kindergartners had their own special experience by taking a field trip to the cafeteria and going behind the lunch line. The Fort Braden School cafeteria staff and the Leon County Schools Nutrition Services staff hosted students in the kitchen and showed them the equipment that make their breakfast and lunches possible everyday.
Kindergartners really had a thrill while taking a quick trip into the school's industrial freezer. While visiting the kitchen, students were also provided a healthy snack of fresh, in-season strawberries from Springhill Farms.
The Farm to Fort team wanted to round out the school year with one last taste test during lunch in May as state-wide testing was coming to an end. All students were served a blueberry orange whirl smoothie, a recipe created by our partners at Leon County School Nutrition Services, and were given a recipe card to make the smoothie they tried during lunch at home. Our fruitful, local farmers at Florida Georgia Citrus provided the satsuma juice, and the blueberries were provided by Jubilee Orchard for our smoothie taste test.
So what's next for Farm to Fort?
The Farm to School grant funding has provided vegetable seeds for students to grow in their garden beds next school year, and Fort Braden School intends to install garden beds for each grade level so all students have the opportunity to get their hands in the dirt.
The Red Hills Small Farm Alliance is working with the community to establish a pick-up location for their online farmers market that accepts SNAP and doubles the SNAP dollar for fresh, Florida-grown produce through the Fresh Access Bucks program.
Woodville School, another title one school in southeastern Leon county, will host their own microgreen grow kit activity in the fall with the help of Legacy Greens. Fort Braden and Woodville Schools will work together and support each other to grow and expand their agricultural science education.
It was an honor to serve the students at Fort Braden School and work with their amazing, dedicated educators. Florida Impact could not have reached the school's 680+ students without the support and enthusiasm from the Farm to Fort partners, students, teachers, and community. We are grateful and cannot wait to see how this project expands and encourages other schools in Florida, and possibly accross the country, to bring Farm to School into their classrooms.
Are you interested in working with the Farm to Fort team? Visit our website and connect with us at www.farmtolcs.org! And don't miss our new video showing some love to the Farm to Fort at www.rebrand.ly/farm2fortvideo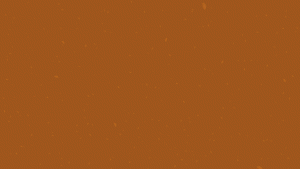 http://floridaimpact.org.c1.previewmysite.com/wp-content/uploads/2023/07/Farm-to-Fort.png
662
1301
lcameron
http://floridaimpact.org.c1.previewmysite.com/wp-content/uploads/2023/09/florida-impact-logo-300x70.png
lcameron
2023-07-06 09:00:32
2023-09-27 20:41:48
Why We Love Farm to Fort ♥